Who's Who?
The Governing Body
In addition to the teaching team and the Senior Leadership Team, the Governing Body is entirely dedicated to ensuring that Grampian remains an outstanding school, offering outstanding experiences and facilities. Together, we are truly committed to our mission to 'We Unlock Positive Futures'. We have big dreams for our school and are very fortunate to have a team that wants to make things happen for our children.
If you would like to contact our Governing Body please use the following address:
Nigel Harrison
C/o Grampian Primary Academy
Grampian Way
Sinfin
Derby
DE24 9LU
Chair of Governors: NIgel Harrison
My name is Nigel Harrison, I'm the Site Manager here at Grampian Primary Academy. I've been the Site Manager for just over a year now. I'm the person that opens and closes the school in a morning and evening of every day. I also, take care of any odd jobs that need doing around the school. I've only fairly recently moved to Derby from Oldbury which is a town about 3 mile the other side of Birmingham. Before, I became Site Manager I used to run my own garden business which I really enjoyed and thankfully thanks to the after school clubs I am able to continue doing a little gardening along with my group of very keen and enthusiastic helpers. I hope to see and meet you sometime around Grampian Academy.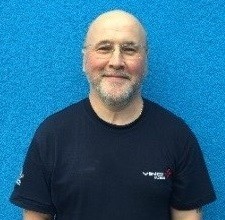 Vice Chair of Governors: Rebecca Hudson
My name is Rebecca Hudson. I have recently joined the Governing Body of the school as a parent governor. I am a mother of two boys. My eldest son is in Class 1 and my younger son is excited about soon starting at the school nursery. I have been both a teacher and teaching assistant in the past and my husband currently teaches at a local Derby City school. Therefore, I have a good understanding of how schools work and a keen interest in education. I help with a variety of activities in the community (most of which are linked to Stenson Fields Christian Fellowship), which involve me working with children of all ages, preschool to teenagers. I am excited about supporting the school as it seeks to enable all pupils to achieve the best they can.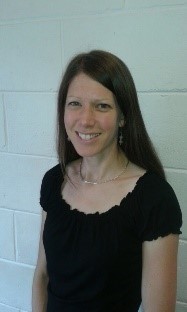 Melanie Murfin
My role is to lead all aspects of the school ensuring all aspects of our work are effective and focused on improvement. I work closely with the senior staff to ensure the best possible experiences and outcomes for all the children at Grampian. I am the designated safeguarding lead in the school. This year is my tenth year at Grampian. I feel very privileged to work with the staff, pupils and parents at our school.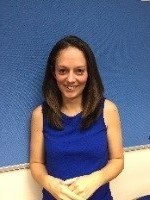 Laura Hanser
I have responsibility for teaching and learning across the school. She works closely with the subject specialists in the team to ensure we have a rich and varied curriculum that overcomes barriers and accelerates progress. In Mrs. Murfin's absence, Mrs. Hanser takes responsibility for the school. Mrs. Hanser doesn't have a class this year but will cover other teachers from time to time.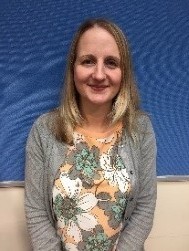 Tony Taylor
My name is Tony Taylor. I work in Professional Football and have also ran my own business for over 25 years. I'm married with two teenage daughters. I'm looking forward to adding my skill set and experience to the excellent work that's being done at the school already, to help all the pupils and staff involved to continue to grow and prosper.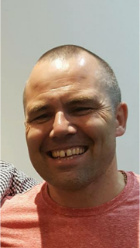 Patrice Constable
My name is Patrice Grant and I have been part of the educational system for the past 15 years, firstly as a Teaching Assistant for 10 years, then as a Key Stage 2 teacher. I am currently Deputy Headteacher at Woodbridge Junior School, which is part of a group of schools that work in close partnership with Grampian. I have a real passion for developing education and am looking forward to working together to ensure the best possible opportunities are offered to the children.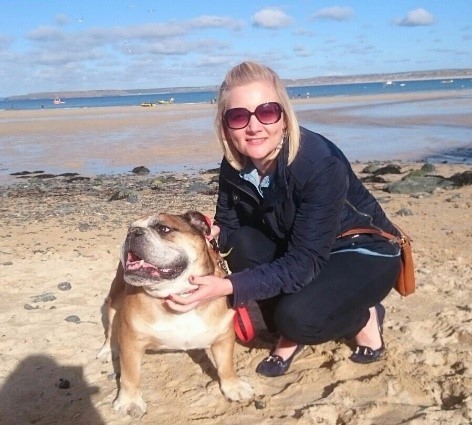 Kym Reeves
My name is Kym Reeves. I have 4 children - my twins were at Grampian, and are now in year 8, and my daughter is in year 2. I am currently on a career break after working in the Early Years Foundation Stage for many years. I have personal & professional experience with additional needs and how they can affect a family on a daily basis. I am passionate about effective learning for children and how to connect with each child as an individual. I look forward to working with the Governing Body and meeting parents from throughout the school community.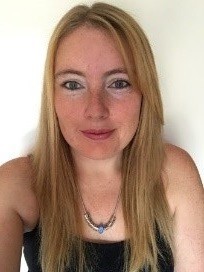 All CST Local Governors serve for a term of four years. They can be re-elected for a further four years to serve a maximum of eight years. Meeting attendance is shown for the last full academic year.
Grampian Primary School

Name

Position

Appointed by

Start date

Interests declared

Attendance

Nigel Harrison

Governor

CST approved

01/11/2015

Employed by Vinci - provides building maintenance services at Grampian

3 of 3

Patrice Grant

Governor

CST approved

01/11/2015

Employed as AHT at LA school & Member of NUT

2 of 3

Laura Hanser

Staff Governor

CST approved

01/11/2015

Member of NASUWT

2 of 3

Melanie Murfin

Staff (Head)

Ex Officio

01/01/2013

Member to NAHT

3 of 3

Kym Reeves

Governor

CST approved

11/04/2016

None

2 of 3

Anthony Taylor

Governor

CST approved

25/11/2016

None

n/a
Members who have served in this academic year and stepped down
| | | | | | |
| --- | --- | --- | --- | --- | --- |
| Name | Position | Appointed by | Stepped down | Interests declared | Attendance |
| Marry Kelly | Chair | CST approved | 01/09/2017 | Governor at LA school | 2 of 3 |
| Gayle Bacon | Governor | CST approved | 01/09/2017 | Member of ATL & Governor at Walter Evans CE Primary School | 2 of 3 |