About Anthem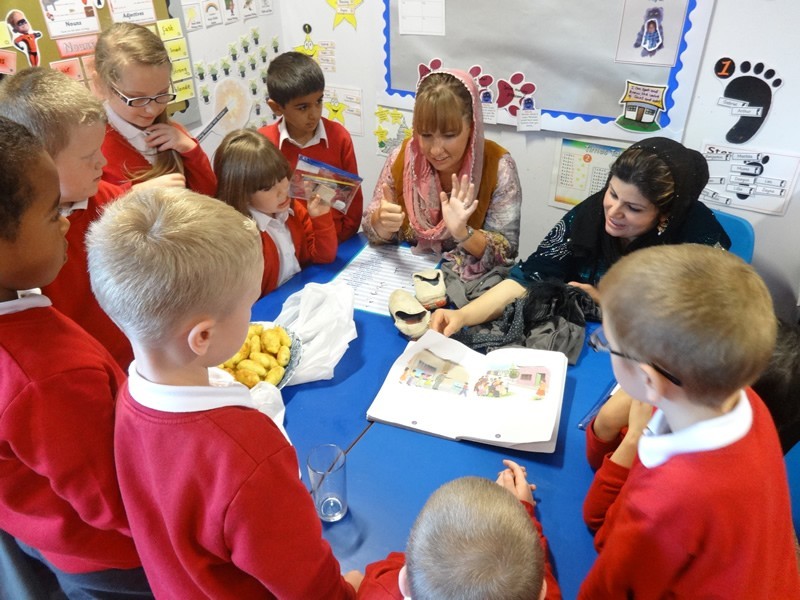 Anthem (previously known as CfBT Schools Trust) is a multi-academy trust of 11 primary and five secondary academies and free schools. We are supported by Education Development Trust, an international education company that transforms lives by improving education around the world.
Our mission is to ensure that every child and young person becomes a confident learner, understanding the contribution they can make as global citizens and living lives that make a positive difference.
At Anthem we inspire, challenge and support our leaders and teachers to make every lesson count. We work collaboratively, sharing 'what works' in our teaching and learning practice and together making our schools the very best they can be.
http://www.cfbtschoolstrust.com/information
Follow us on twitter @cfbt_cst
Anthem Members
Education Development Trust
Heather Dawson
(Duncan Parkes)
Members' business and pecuniary interests
Name

Date of appointment

Interest declared

Education Development Trust

16/12/10

Investment in unlisted companies: CfBT Schools Trust; CfBT Advice and Guidance Ltd; Waverley School (Waverley Way) CfBT Education Services Ltd; St Mark's Church of England Academy Trust; CfBT Holdings Limited; Monkton House Kings College (Cardiff) Educational Trust Limited; League for the Exchange of Commonwealth Teachers; CfBT Education Services Ltd

Heather Dawson

04/12/15

Appointments (including employment): Honorary Secretary, Mortlake Anglia and Alpha Rowing Club, Chair of Helping Hands Panel, Abbeyfield Society

Duncan Parkes

TBA

Previous employment in which you have financial interest: Shareholder and employed DDS Advisory Ltd.

Appointments: Director - Institute for Turnaround Ltd., Director – Sedgwick House Management Committee (1993) Ltd

Investments in unlisted companies: DDS Advisory Ltd.
Details of members who have served in the past 12 months but have now stepped down
Name

Date of appointment

Date of Resignation

Interest declared

Peter Rawlinson

29/03/12

Reappointed

15/01/15

01/09/16

Appointments (including employment): Trustee of Education Development Trust, Trustee & Vice Chairman, Stroke Association; Independent Board Member, Bournemouth University; Non Exec Director, Dorset Health University Foundation Trust, Chairman Harbour Watch Residents Association.

Memberships: FIET; FRSA
CST Trustees
| | | |
| --- | --- | --- |
| Heather Dawson (Chair) | David Hawker | Timothy Irish |
| Steve Munby | Duncan Parkes | Philip Woods |
| | | |
Register of Trustees' business and pecuniary interests and Board meeting attendance. Meeting attendance is shown for last full academic year (2015 - 2016)
Name

Date appointed

Term of office

Interests declared

Meetings attended

Heather Dawson

Independent Chair

04/12/15

4 years

Appointments (including employment): Honorary Secretary, Mortlake Anglia and Alpha Rowing Club, Chair of Helping Hands Panel, Abbeyfield Society

7 of 7

David Hawker

Sponsor appointed trustee

30/09/13

Reappointed

13/11/14

3 years

Appointments (including employment): Trustee of Educators International; Honorary Professor, Durham University; Trustee of Education Development Trust

6 of 7

Timothy Irish

Independent trustee

01/09/16

3 years

Appointments (including employment): Trustee of Educators International; Honorary Professor, Durham University; Trustee of Education Development Trust

N/A

Steve Munby

Sponsor trustee

12/11/12

Reappointed

13/11/14

3 years

Appointments: CEO and employee of Education Development Trust.

Any other potential or perceived conflicts:

7 of 7

Duncan Parkes

Independent trustee

15/01/15

3 years

Previous employment in which you have financial interest: Shareholder and employed DDS Advisory Ltd.

Appointments: Director - Institute for Turnaround Ltd., Director – Sedgwick House Management Committee (1993) Ltd

Investments in unlisted companies: DDS Advisory Ltd.

6 of 7

Philip Wood

Sponsor appointed trustee

01/09/16

3 years

Appointments: Trustee of Education Development Trust; Governor Lady Boswells CofE Primary School; Trustee Centre Enterprise Markets Ethics; Trustee Christian Responsibility in Public Affairs

Membership of professional Bodies etc: ICAEW, ACT

N/A
Details of trustees who have served in the past 12 months but have now stepped down
Name

Date appointed

Date stepped down

Interests declared

Meetings attended

Peter Rawlinson

Sponsor appointed chair

29/03/12

Reappointed

15/01/15

01/09/16

Appointments (including employment): Trustee of Education Development Trust, Trustee & Vice Chairman, Stroke Association; Independent Board Member, Bournemouth University; Non Exec Director, Dorset Health University Foundation Trust, Chairman Harbour Watch Residents Association. Memberships: FIET; FRSA

7 of 7

George Atterbury

Independent trustee

06/05/15

22/09/15

Memberships: Institute of Taxation

1 of 7
Chris Tweedale

Ex-officio

30/09/13

Reappointed

13/11/14

01/09/16

Appointments (including employment): Employee of Education Development Trust (formerly CfBT Education Trust). Director of CfBT Languages Ltd, Learners First Ltd, St Andrew's School (Rochester) Ltd., The Centre for School Standards Ltd. Director Hereford and Worcester Arts Education Agency.

Investments in unlisted companies: Partner in the Horseshoe, B&B, Dymock, Gloucester.

Any other potential or perceived conflicts: Attended a SHINE Charity Dinner at the invitation of Capita Education Services (Nov 15). Attended a BETT annual dinner at the invitation of WCL Ltd (Jan 16)

6 of 7

Sub-committees – from 1 September 2016
Audit Committee

Education Committee

Board members:

Duncan Parkes (Chair)

Steve Munby

Philip Wood

Board members:

David Hawker (Chair)

Tim Irish

Steve Munby

Duncan Parkes

Finance Committee

Remuneration Committee

Board members:

Tim Irish (Chair)

Heather Dawson

David Hawker

Chris Tweedale

Board members:

Duncan Parkes (Chair)

David Hawker

Appeal board:

Heather Dawson

Tim Irish

Steve Munby

Admissions Committee

Board members:

David Hawker (Chair)

Tim Irish

Duncan Parkes
Committee attendance record for trustees (AY 2015 -2016)
| | | | | |
| --- | --- | --- | --- | --- |
| Trustee | Audit Committee | Finance Committee | Education Committee | Remuneration Committee |
| Peter Rawlinson | | 4 of 4 | | |
| Steve Munby | 4 of 4 | | 2 of 4 | |
| David Hawker | | 4 of 4 | 4 of 4 | 1 of 1 |
| Duncan Parkes | 4 of 4 | | 4 of 4 | |
| Heather Dawson | 3 of 4 | | 4 of 4 | 1 of 1 |
| Chris Tweedale | 3 of 4 | 3 of 4 | | |
| George Atterbury | | 1 of 4 | | |