This weeks learning 15 - 19th June 2020
This Weeks Learning 8th - 12th June 2020
To download a copy of this letter (30/04/20) click here
Wednesday 30th April 2020
Dear Parents and Carers
Last week we launched our summer term learning through our new virtual school. Nursery and Reception are using Tapestry to set new learning challenges for their children whilst Year 1 to Year 6 are doing this through Seesaw.
We are really passionate about remaining connected to our children and families during this time. We are unable to say when it is likely that we will be able to come back together as a whole school. The scientific research suggests that it could be some time before we have all of our children back together and therefore it is really important that our children continue to learn.
We have been really impressed to see so many families accessing Tapestry and Seesaw but also uploading the children's work so that their teacher is able to provide feedback and praise.
We have been capturing the feedback you have given us about what is working well and equally about the challenges you may be facing in using the platforms. Class teachers are carefully monitoring the online activity and they will be reaching out to families who are not yet active or regularly sharing their children's work. Please keep talking to us and together we can try and overcome any early teething problems.
When should the work be completed?
As we mentioned last week, we know that families work in different ways and each family will need to find a routine that works for them. We are aware that the children will need some support in accessing Tapestry and Seesaw and, where there are a number of children in the family home, this will need to be carefully planned by parents and carers. Although we are scheduling the learning challenges throughout the school day, we recognise that some families will need to complete these at different times. It is important to find a routine that works for all the family. The children's work can be uploaded at any point in the day or even over the weekend. Teachers will be able to view the work on the next school day. We encourage families to share the children's work so that their teachers are able to provide encouragement and feedback.
The learning challenges from last week have been uploaded to the school website should families need to find a copy of them. We will continue to update this weekly. Our hope is that the vast majority of families will be able to gain access through Seesaw and Tapestry to ensure that families have the benefit of teacher guidance and instruction.
I don't know how to help my child
Please remember, you are not expected to become teachers and your children are not expected to learn, or do as much work, as they do in school. It is important to build in time during the day for other things like exercise, time to relax and enjoy spending time together as a family.
All the learning challenges that are currently being set are to practise and revisit things the children have already been taught in school. When difficulties arise, encourage your child to look at the support available on Seesaw or Tapestry and then encourage them to have a try for themselves. If your child is still finding things tricky, please contact their class teacher through the email addresses previously provided:
The class teacher will be able to give some advice and guidance or they may be able to call you when they are next in school. We are sure that we will be able to fix the majority of problems together.
There has also been a national helpline launched by teachers called StarLine. It is a free national helpline to provide parents with home education advice whilst schools are partially closed. StarLine offers parents tips and techniques from qualified teachers, education and parenting experts, and suggests online resources to help their children learn at home. It covers all areas of the curriculum.
Open six days a week - 0330 313 9162
Rewards, praise and encouragement
We have been very proud of the children for remaining committed to their learning whilst school is closed to many. We are also astounded by their courage to try a completely new way of learning.
Throughout Y1 – Y6 class teachers will continue to reward children against our key learning attitudes - the 'League of Rocks'. The children are very familiar with these weekly celebrations and we aim to replicate these through Seesaw. We have been sending text messages of praise via parent and carers' mobile phones and we ask that these are shared with the children so they know their efforts are being recognised in the wider school community. We have also issued some 'Good News' notes and 'Smasher' certificates that will be making their way to children at home.
VE Day – Friday 8th May
Finally, next Friday marks VE Day – signifying the end of World War 2. Sadly we can't be together to mark this occasion, but we still plan to celebrate VE day both in school and through our learning at home. Next week's learning challenges will be themed to commemorate the day, looking at heroes both past and present.
We are hoping lots of our families will join us in our celebration by marking the day at home.
Chef will also be serving a 'stay at home picnic' through the 'Grab & Go' meal service.
We look forward to speak to you all soon as we continue to make weekly phone calls home. We ask that if we don't manage to catch you on the phone then please try to return our call or send us a quick email to let us know how you are all getting on. Please note that staff may be calling from a withheld number if they are working from home so we ask that families try to answer these calls during this time.
Yours faithfully,
Mrs. M. Murfin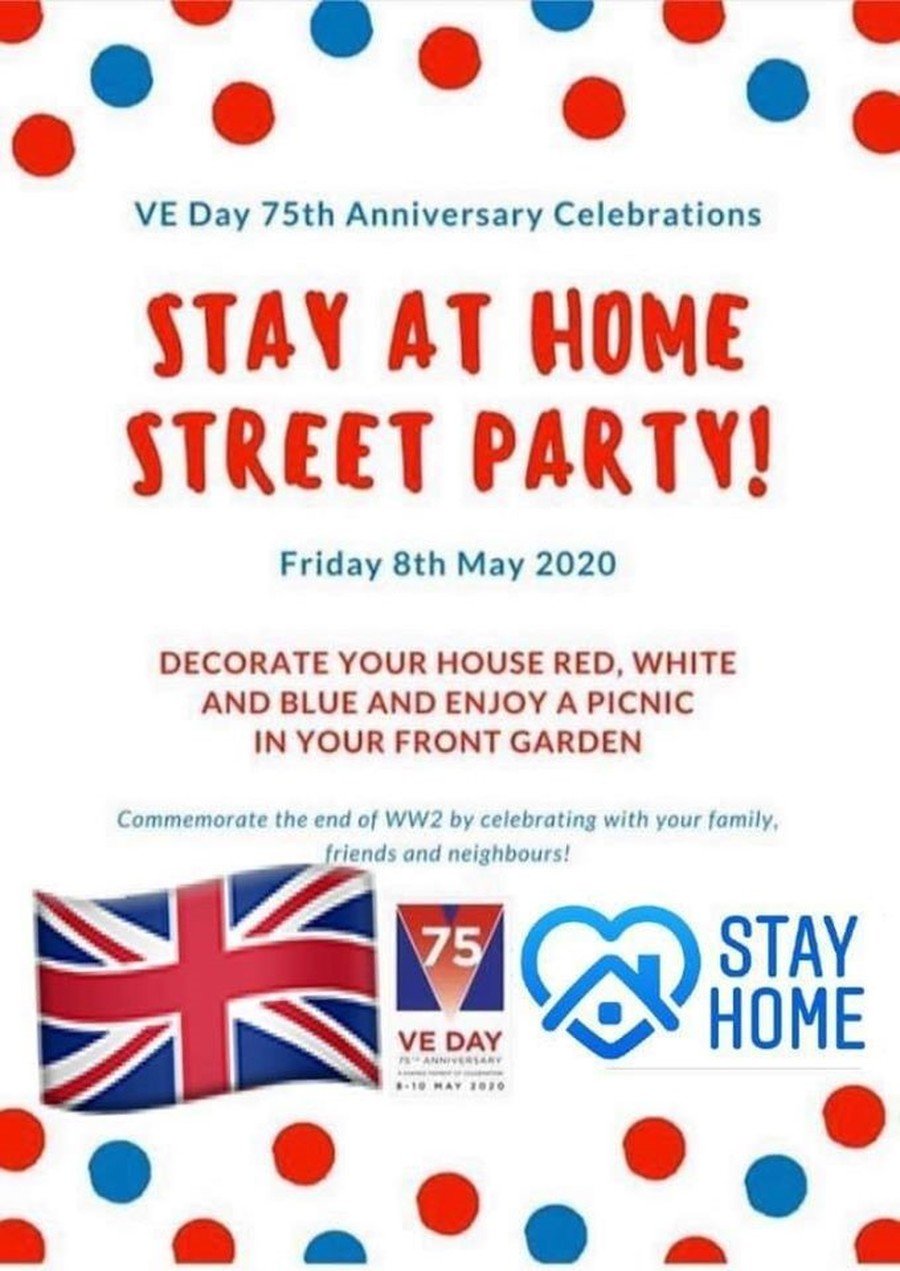 _______________________________________________________________________________________________________________________20 April 2020
Dear Parents and Carers
Today should have marked the start of the summer term. Under normal circumstances we would have been welcoming everyone back to hear about everyone's Easter break; however, school remains closed to the majority of pupils as part of the government's response in controlling the spread of coronavirus.
Over the last two weeks, as well as keeping school partially open for the children of critical workers, we have been preparing for the new term. For as long as schools remain closed, we want to provide all of our families with the support they need. We will continue to make the health and wellbeing of all our families our main priority.
Virtual School – Tapestry and Seesaw
Like parents and carers at home, we want the children to continue learning, by revisiting and practising the things they have been taught in school, during the weeks ahead. However, we recognise that school cannot be replicated in exactly the same way at home. In order for home learning to be successful, it is important to establish a routine that works for your family. We understand that different families work in different ways. Some prefer a clearly defined structure to learning at home whilst others prefer a more flexible approach. Some prefer to have lots of work provided by school to be getting on with while others would prefer less.
The government have produced guidance to support parents in continuing their child's education during the coronavirus:
https://www.gov.uk/guidance/help-primary-school-children-continue-their-education-during-coronavirus-covid-19
From Monday this week, each class teacher has been posting new learning activities through Seesaw and Tapestry. During our phone calls home, we have been providing parents and carers with guidance to help you access these online platforms – we are thrilled to see so many families are now actively engaging in these platforms. These platforms provide a safe environment for the children to share their learning and keep in touch.
Our aim is to provide two hours of learning each day. Although the learning tasks can be completed at any point, the tasks are scheduled to be released throughout the day to ensure everyone gets a good break in-between each new task and nobody is left feeling overwhelmed.
Year 1 – Year 6 will have a daily English, Maths and Topic activity, plus one other activity.
Reception will have a daily Number and Phonics activity. They will also be given a set of challenges to complete over the week which will link to a book.
Nursery will be given a set of challenges on a Monday to complete over the week which will link to a book.
In addition to the learning activities on Tapestry and Seesaw, each class teacher has provided some guidance of further challenges that the children could do to practise and embed the skills and
knowledge they have acquired so far this academic year. These home learning documents can be found on the school website. Families are encouraged to upload these to the Tapestry and Seesaw accounts so their teachers are able to provide the children with feedback.
It is important that you establish a routine that works best for your individual family so all of the activities can be completed in any order during the week. Through the scheduling of work, we have suggested a proposed timetable of when each task should be completed but we recognise that this will not suit all families. Please remember, you are not expected to become teachers and your children are not expected to learn, or do as much work, as they do in school. It is important to build in time during the day for other things like exercise, time to relax and enjoy spending time together as a family.
We will continue to keep in regular contact with families in the weeks ahead so, if you do encounter any difficulties, please talk to use so we are able to try and help.
We are looking forward to having everyone back in school when it is safe to do so. In the interim, we look forward to seeing your learning from home and staying in touch with you all whether virtually or via the telephone
Yours faithfully,
Mrs. M. Murfin
Click here to download the above Letter
Please find below additional learning documents. Please click on the relevant class to download the document.
Here are some documents which may be able to help in planning your day:
Help support a child who may be anxious: